Healing HeArt Imprinted with Healing
Healing art utilizes the power of art and creativity for improving emotional and mental health .                     

     "Art washes from the soul the dust of everyday life." ~ Pablo Picasso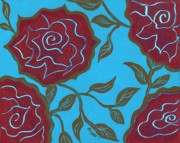 Do you have a lot of dust in your life?  Art may be a good feather duster!

When people have a piece of art specifically inspired just for them, they are able to enter the "Place of Allowing."  The art of allowing helps them to go within and release resistance to experience stillness in the present moment.  It can assist them to be in a place in their heart where they feel gratitude and appreciation. Being in that stillness and being only in the present raises their potential to heal on physical, mental, emotional and spiritual levels.
The Healing Art opens the door to allow healing frequency to shift and expand your awareness, it becomes a healing meditation while gazing into the art and focusing on breathing for 15 minutes.
Commissioned paintings:  If you would like an inspired original piece of Healing HeArt contact Carey.   It will be infused with healing energy just for you!
 carey.waters@ymail.com or 210.563.2802    

Or maybe you would like to select a custom canvas wrap, greeting cards or framed art? Check out more of my work at www.carey-waters.artistwebsites.com. 
           " Heart Song "          
 
♫ This Purple flower was inspired by a woman who's father-in-law had passed.  While channeling him I was shown a passion for music, the colors purple and blue, and flowers.  He wanted to thank her for the care and compassion she showed him before he passed.  Upon completion of this piece I learned that he had a love of music, those were her favorite colors, and she owns a floral arrangement business.
This was him coming through thanking her from his heart and expressing his love of music also what had come to me was her love ♥ for purple and blues it turned out that she does love these colors and wears them often. She also used the art for her new business card, it turned out perfect for her floral arrangement business! ♫
 "God sleeps in the rock, dreams in the plant, stirs in the animal, and awakens in the human being." ~ Sufi Mystic